Montessori curriculum is based on the research and findings of Dr. Maria Montessori (1870 – 1952). Montessori evolved a philosophy of human development that would later spark major educational movements and influence child development approaches throughout the world.
Practical Life
The Practical Life section lays the foundation for all other work to be done in the classroom. The activities are everyday tasks that a child needs to learn to master the care of self and care of the environment. Such activities include pouring, sweeping and tying, as well as grace and courtesy. The activities are presented to the child in such a way that concentration, coordination, independence and order are developed.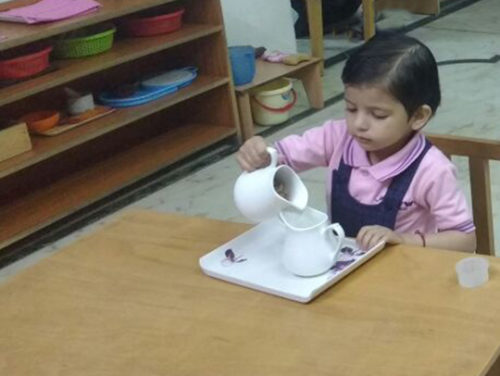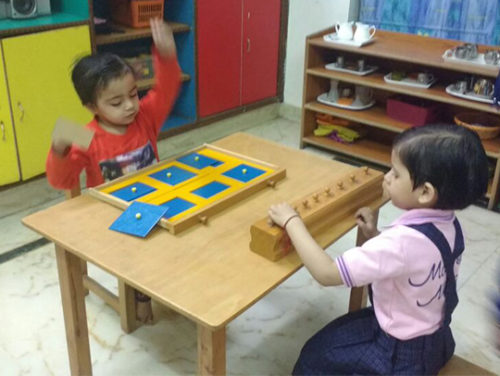 Sensorial
The goal of the Montessori Sensorial section is to educate the child's senses. This curriculum area contains Montessori-specific materials that help the child refine his or her experience of sight, sound, touch, taste and smell. In addition, the materials of this section are modeled on scientifically-based concepts, such as metric system dimensions or algebraic formulas. Sensory experience with materials such as these are the child's first step toward understanding the abstract concepts they represent.
Math
Mathematics in the Montessori classroom can be separated into a few major categories: beginning counting, advanced counting, the decimal system, rational numbers (fractions), and the operations of addition, multiplication, subtraction and division. Concepts are presented in a very concrete way so that children 3-6 are not only able to count, but skip count, square numbers and work with numbers in the thousands. Once the child has a firm foundation in the operations of addition, multiplication, subtraction and division, memorization of facts is introduced.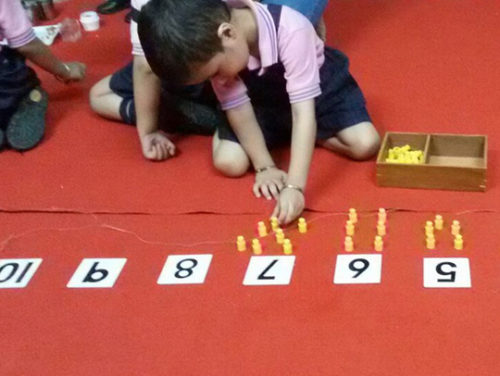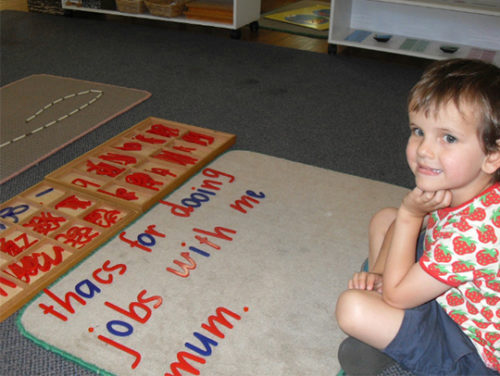 Language
Montessori language curriculum is an integrated approach that combines phonetics and whole language. The child is first introduced to letters and sounds. After several sounds are mastered, he can begin to encode (spell) and decode (read) words by linking these sounds together. Words that do not follow the patterns or rules of the English language are presented as sight words. Once the child has gained confidence with his language skills, he can use it to enhance his studies in other areas of the classroom. He can read to research science, geography and history. He can write reports, sharing his learning with his peers. He can follow written recipes and instructions, and record his observations and results.
Science
A child of age 2 to 6 years old is concerned with absorbing the real world around him. The science materials present certain aspects of this world, in such a way that the child can observe, experiment, demonstrate and record what he has learned. The focus here is that the child learns how to be a scientist: objective, organized, able to perform tasks in a predetermined order, and record the results. He learns to classify, label and differentiate. Science is a hands-on activity that includes biology, botany, zoology, and physical science.
The school, besides striving for excellence in the field of academics, lays emphasis on "Play Way" method and hands on experience for their all round development. The activities on picture reading, storytelling, role model playing, and education on environment, which the children are exposed to on a daily basis to enable the students to break away from the monotony of regular academics and develop their innate talents. Stress is laid on imparting value education. Great emphasis is laid on discipline, good bearing and conduct. The main objective of Maria Montessori House of Children is to provide a safe, nurturing and stimulating environment where the children's growth & happiness are encouraged & championed.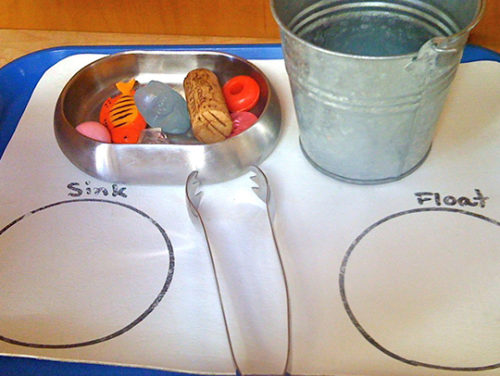 " In a Special environment prepare….in our school, the children themselves found a sentence that express the inner need.'"